By Tom Westcott 09/07/2014 Libya's state-owned airlines, Afriqiyah Airways and Libyan Airlines, are planning to regain control of air cargo imports from foreign operators and boost the country's aviation sector with new airfreight services."The cargo market in Libya is very promising and we are planning to invest a lot of money in future freight operations," Libyan Airlines chairman Khalid Taynaz told The Loadstar."We are now in negotiations to lease one aircraft and are thinking of buying another second-hand, most likely an A300-600F."Libyan Airlines had already signed contracts with a number of cargo agents, he said, adding that operations could begin as soon as the airline had acquired an aircraft. "We will be starting with perishables such as food, delicate and precious goods and even clothes," said Mr Taynaz.He said imports would arrive by freighter to Libya's three key cities of Tripoli, Misrata and Benghazi and, from there, taken to other sites across the country on smaller, passenger aircraft."We are determined to get these cargo operations underway," Mr Taynaz added. "Foreign companies have a monopoly at the moment, but this should be our business. The problem has been a lack of good cargo planes here, and big airlines have been taking advantage of this gap in the market."Libya currently has only one air freight company, Global Aviation, which operates freight services with an Airbus A300-600 that is operated on its behalf by EgyptAir, and a Il-76. Airline sources said it struggled to compete with international companies such as Turkish Airlines, which operates daily flights to Libya.At Tripoli AirportAnother Libyan cargo company – Libo – was failing and was absorbed into Afriqiyah Airways last year. Afriqiyah also has a new strategy to focus on cargo, and plans to establish a freight subsidiary, general manager AbuBaker Elfortia revealed.Apart from leasing the occasional freighter for special trips, most of Afriqiyah's flights are joint passenger and cargo operations. Like Libyan Airlines, however, it is also in discussions to buy a cargo aircraft.With imports making up 99% of airfreight volumes, prices are high and the imports tend to be limited to special goods. If local operators can offer more competitive rates, say airline executives, there will be a rise in the range and quantity of goods transported.The Libyan Civil Aviation Authority (LYCAA) is looking at more ambitious cargo prospects for the country, and is looking at turning an airport in southern Libya into a cargo hub.LYCAA director general Captain Nasereddin Shaebelain said: "We plan to make Sebha into a hub for airfreight, with a cargo village with hangers and temperature-controlled storage for perishables, such as food and plants, which would then be transported to Africa."This is a viable idea because we have thousands of kilometres of space in the desert and fuel here is very cheap," he said. "Charges for fuel, storage and handling fees could be kept very low and this would be attractive for a lot of operators."However, that the creation of such a cargo hub would not happen overnight – not least because the south still has security issues as Libya struggles to stabilise after the 2011 revolution. It would also take time to build a customer base, he added.Captain Shaebelain said such an idea would have been unthinkable under the 42-year regime of Muammar Qaddafi, because of restrictions on overflying Libya. Since the revolution, however, the LYCAA has been reorganising an industry blighted by decades of neglect.The focus is now shifting to upgrading other areas of aviation.As well as planning the cargo hub and working on lifting restrictions that currently prevent Libyan airlines from flying in EU airspace, the LYCAA is also considering establishing a regional training centre with simulators to service the needs of operators across North Africa."There is regional demand for A320 simulators and these could work almost 24 hours a day, seven days a week," said Capt Shaebelain. "We have lots of airspace to practise and the weather and topography are perfect for learning to fly, so this would be a very good investment and serve both the local and regional markets."Upgrading the aviation sector is one of the most immediate ways Libya, with its poor infrastructure, could improve regional cargo operations. Heavily reliant on imports for most of its needs, improving airfreight operations would also reduce Libya's reliance on shipping, where cargo vessels often face waits of up to 10 days to dock making Libya, in demurrage costs, one of the most expensive shipping destinations in North Africa.
read more
"Flight departments of all airlines, including Volga-Dnepr, AirBridgeCargo, and Atran, have received briefings, with personal protective equipment purchased and distributed to all flight crews, " the group said."The centralised Volga-Dnepr Group medical department has introduced regular monitoring of all flight personnel, regardless of global location of flight operation."It added it had been in discussions with the World Health Organisation and Rospotrebnadzor on personnel protection, handling, and disinfection of aircraft and cargo."Volga-Dnepr is considering the introduction of a Clean Charter product, which will ensure the secure transport of cargo during difficult epidemiological conditions."Air Charter Service said regulations around flights were changing fast. The broker had been busy flying in relief cargo, said Justin Lancaster, commercial director, who added: "We have faced various challenges in booking the flights, including clients not willing to put their cargo on aircraft that have recently been to the region, obtaining diplomatic permits and staff from our three regional offices working from home to minimise their risk of infection."Perhaps our biggest challenge is ensuring that all government and medical advice is followed to prevent spreading infection. This week we had to cancel four flights due to changes in regulations in certain countries," he said.While freighters are likely to be busy over the next few weeks, the severe cuts in belly capacity is hitting passenger carriers. Cathay Pacific said it saw cargo volumes in January fall 8.9% year on year – in part due to the early Chinese new year."We saw reasonably solid demand across our network for the first three weeks of January," said Ronald Lam, group chief customer and commercial officer. "Our mainland China point of sales particularly stood out, recording year-on-year tonnage growth. By the last week of January, however, overall demand plummeted as manufacturing came to a halt in mainland China during the new year holiday."The delay of the post-Chinese new year resumption of manufacturing has significantly affected both our Hong Kong and mainland China markets. However, demand elsewhere across our network remains buoyant, especially on tradelanes that have seen significant reductions in passenger capacity."He said that the airline's freighter capacity was "intact". By Alex Lennane 17/02/2020 Freighters are enjoying good demand from China, both via charters and scheduled services, but constantly changing rules are providing some challenges for operators.Volga-Dnepr Group said it was continuing to operate services to China, but had switched from scheduled services to charter operations.It said it was operating between three and five flights a day, with items going into China including masks, sanitisers, pharmaceuticals and medical equipment. But it also noted that its fleet was keeping "global supply chains moving by supporting some of the largest Chinese companies."The group said it was taking "preventative measures to ensure the safety of personnel, cargo and aircraft".
read more
Facebook But Sinead and John took the decision to postpone as they did not want to put their guests at risk.Sinead said: "We had family on John's side travelling from London and San Francisco, 10 people in total."We felt that it wasn't worth the risk for our elderly guests and those who had to travel."We didn't want to wait it out and then have to cut our guestlist or not have important people there because of the risk."The build up to the wedding wasn't the same as Sinead explained how their stag and hen also had to be cancelled.She said: "John's stag was meant to be this weekend in Madrid. That was cancelled last week."My hen was arranged for April 23 in Lanzarote, but we have received emails to change our flights free of charge. We are hoping to change the trip till April next year."We had a deposit paid on a cruise for our honeymoon, it was starting in Rome, stopping in a few lovely places and finishing up in Barcelona."The cruise has not been cancelled yet, but we have decided that it wouldn't be worth the risk."We paid for our flights separately so hopefully we can change the dates on them or use them for a different trip later in the year."With regards to cancelling arrangements for the wedding, the pair have been fortunate so far.Sinead said: "So far, we haven't had to cancel anything, two of my friends are hairdressers they had offered to do the hair for us, my makeup artist has agreed to transfer my deposit to my new date."We went with artificial flowers, the company is called Darling Buds, her work is amazing. She recently completed our order; I have explained our situation and she is going to wrap them up well so we can store them for the year."We had other deposits paid, our cake, our cars and the church. I still have to get in touch with them, hopefully they can swap to our new date."We may have to re-register the marriage, that cost €200, I think if the new date is more than six months from the original, you have to go through the whole process again."I don't know if they will change that with the amount of weddings being cancelled because of the pandemic."Our wedding coordinator could not have done any more for us, I can't imagine how busy he was with everything in the last few weeks and he called, more than once, to check in and assure us that whatever we decided, they would do all they could to help."Sinead explained why the couple felt the decision was necessary and the right one to make.She said: "We felt like all the excitement was gone, we had put a lot into it and it just felt like we might not have the wedding we hoped for."We were disappointed, we were very excited for the wedding. We were back and forth over a few days, I was in contact with our Hotel and our band, Smash Hits, and they both went above and beyond to accommodate our new date."Once we had decided and let everyone know, we felt huge relief and all our families and friends agreed it was the right thing to do."We felt like we now have control again, we have heard many stories of venues having no choice but to cancel weddings the day before they are due to go ahead, and I just couldn't imagine how hard that would be."Our new date is June 8 2021, exactly a year later."SEE ALSO – Isabel Dwyer: How Coronavirus outbreak crippled Spain and left the country on lockdown News RELATED ARTICLESMORE FROM AUTHOR By Alan Hartnett – 23rd March 2020 Electric Picnic organisers release statement following confirmation of new festival date Electric Picnic TAGSCoronavirusCOVID19John ShielSinead WhiteleyWeddings With the Coronavirus outbreak all mass gatherings have been cancelled – and weddings don't escape.John Shiel from Raheen and Sinead Whiteley from Newbridge were due to be married this June and with no end to this pandemic in sight they made the decision to postpone it.LaoisToday spoke to Sinead about their experience. WhatsApp Laois couple on how Coronavirus outbreak led to postponement of their special day Facebook Twitter Bizarre situation as Ben Brennan breaks up Fianna Fáil-Fine Gael arrangement to take Graiguecullen-Portarlington vice-chair role She said: "We were due to get married on June 8, 2020, our ceremony was in the Parish Church in Newbridge and our reception was in Langton House Hotel, Kilkenny."We were going to send out our invitations in the next few weeks, our guestlist was about 160 people." Pinterest Pinterest Home News Community Laois couple on how Coronavirus outbreak led to postponement of their special… NewsCommunity Laois Councillor 'amazed' at Electric Picnic decision to apply for later date for 2021 festival Electric Picnic WhatsApp Previous articleLegislate against 'unfair profiteering' says Laois TD StanleyNext articleIn Pictures: Second Coronavirus centre set to open in Laois Alan HartnettStradbally native Alan Hartnett is a graduate of Knockbeg College who has worked in the local and national media since 2008. Alan has a BA in Economics, Politics and Law and an MA in Journalism from DCU. His happiest moment was when Jody Dillon scored THAT goal in the Laois senior football final in 2016. Twitter
read more
123RF Share this article and your comments with peers on social media The customer experience offered by streaming platform Netflix Inc. and consumer electronics brand Apple Inc. is constantly on Doughty's mind as Manulife tries to win over customers while grappling with relative newcomers to the insurance space, including Toronto-based customizable benefits brand League, which is picking up attention and raising big money."These new services that are so slick and seamless and intuitive and they're really designed with the customer experience in mind, is what people expect from everything that they do business with," he said.Doughty believes they can teach the industry a bit about how to tackle the "massive" numbers of Canadians that have no life insurance and have forgone such protection because they are spending their money on things like Netflix subscriptions and iPhones.An RBC Insurance survey of 1,001 Canadians between the ages of 25 and 50 revealed that 74% of Canadians are kept awake at night, worrying about their financial situation. Despite being so concerned, the 2018 poll found few would give up daily "luxuries" to pay for life insurance instead.Of those that are willing to forfeit some of "life's little pleasures," 35% said they would sacrifice one dinner out a month, 34% would forgo a trendy clothing item, 28% would nix buying lunch at work one less time per week, 35% would give up a bottle of wine or case of beer and only 25% said they'd agree to ditch their daily coffee.Such a scenario has presented a "huge opportunity" for Manulife, but also highlighted how often a business like Doughty's needs to engage with consumers.To take advantage of that opportunity, Doughty says the company launched Manulife Vitality, a platform with smart watch and fitness tracker integration that allows consumers to receive prizes and discounts for doing things like going for a walk or getting a flu shot."In the past, you would buy life insurance… and then you would sort of like put it in a safe deposit box and hope that you never needed it and pay a premium every month," Doughty said."Manulife Vitality turned all that on its head and said why don't we engage with you so you actually live and a long and happy life because if we can encourage you to be active, have a nutritious diet, not smoke, see your doctor regularly, it is probably going to improve your longevity and that is good for us."Vitality has pushed consumers to interact with Manulife on average 23 times a month, a significant jump from the two times a year — when they receive their annual statement and when they get a premium bill — that they used to turn to the brand, says Doughty.It's also been an example of how he thinks businesses can "reinvent a traditional product to eliminate some of the barriers that have stopped it from being as popular as it should be.""This movement towards what is the customer is something that all industries are having to reinvent," he says."You have to make sure you are reinventing every interaction, every process, from the consumer's point of view." Sun Life Financial buying Pinnacle Care International Keywords Life insurance,  Life insurance industry When Manulife Financial Corp.'s president and CEO of Canadian operations Michael Doughty thinks about his biggest competitors, a few names make the list that have nothing to do with insurance: Apple and Netflix."We no longer really think of ourselves as competing against other life insurance companies around the world," said Doughty at the Canada 360 Economic Summit on Wednesday. "We're really competing against other companies that are delivering the kind of customer experience that all customers want." Tara DeschampsCanadian Press Canada Life offers customizable term insurance Related news Universal life policies can't be used for unlimited deposits, appeal court rules Facebook LinkedIn Twitter
read more
Blaine Shewchuk will soon step into the roles of president and CEO of Investment Planning Counsel (IPC), said the wealth manager's parent company, IGM Financial Inc., on Thursday.Shewchuk succeeds Chris Reynolds, a co-founder of IPC, who will move into the newly created position of executive chair. CETFA elects new board leader Related news Share this article and your comments with peers on social media As president and CEO, Shewchuk will work closely with Reynolds on IPC's strategic development and execution. Shewchuk will report to Reynolds and James O'Sullivan, president of IGM.Shewchuk is currently IGM's chief strategy and corporate development officer, and has been involved in managing a number of IGM's investments including Personal Capital, Wealthsimple and Koho."Blaine's extensive and proven experience in strategy development, building teams and planning make him a great fit for his new role at IPC," said O'Sullivan in a release.As executive chair, Reynolds will focus on advisor retention and growth, corporate strategy development and identifying new business development opportunities. Reynolds will also report to O'Sullivan."Under Chris' leadership, IPC has grown into one of Canada's premier independent wealth managers," said O'Sullivan. "His focus on attracting and retaining top talent, always putting the client first and integrating new technologies into the advisory experience have positioned the firm well for ongoing growth."Reynolds and Shewchuk will step into their respective roles on July 1. Keywords Appointments,  Wealth managementCompanies IGM Financial Inc., Investment Planning Counsel Inc.
dvarg/123RF IE Staff TD getting new head of private wealth, financial planning PenderFund names new SVP for investments Facebook LinkedIn Twitter
read more
Jamaica is Venue for Global Music Talent Search UncategorizedOctober 23, 2007 RelatedJamaica is Venue for Global Music Talent Search RelatedJamaica is Venue for Global Music Talent Search RelatedJamaica is Venue for Global Music Talent Search
FacebookTwitterWhatsAppEmail Kingston, Jamaica will be one of the four venues for the road shows of the BBC World Service's global music talent search titled, The Next Big Thing.The Next Big Thing, which broadcasts on both the BBC World Service and BBC World television, is in its second year, and showcases exciting new music, bands and performers. Last year's winner, Silva, went on to have a number one hit in her home country Armenia and played the Hollywood Bowl in Los Angeles. There were entries from thousands of musicians from more than 40 countries.In addition to Jamaica, The Next Big Thing will also be out on the road with local events in Mumbai India, Dar es Salaam, Tanzania and Istanbul, Turkey.Entries will be accepted through the BBC World Service site and a page on the social networking site MySpace. The two main rules of the competition are that artistes must be unsigned and perform their own original material. The closing date for entries is November 18, 2007.The finalists will be brought to London to perform before an all-star jury in December.The winning act will be crowned The Next Big Thing 2007 and will perform, with some of the big names in the business before a live audience of an estimated 3,000 people at London's O2 arena, as part of the celebrations for BBC World Service's 75th Anniversary in December. Advertisements
read more
Health survey underway for Gunnedah residents Gunnedah Shire CouncilGunnedah Shire Council is encouraging residents to share their experiences accessing local health services by completing the NSW Rural Doctors Network Gunnedah Health Service Survey.The survey has been created by the NSW Rural Doctors Network to assist in the development of a General Practitioner attraction and retention strategy for Gunnedah.Mayor of Gunnedah Shire Cr Jamie Chaffey said the strategy will provide a template for addressing the community's long term health needs."In a Mayoral Minute at the November Ordinary Council Meeting last year, Council voted to engage the NSW Rural Doctors Network to look at solutions to the Shire's critical general practitioner shortage," Cr Chaffey said."While health services remain the responsibility of State and Federal Governments, the Rural Doctors Network strategy will help identify opportunities for advocacy and ensure Gunnedah's health services are a priority for both levels of government."The Rural Doctors Network has commenced work on the strategy, assembling information about our population, GP and hospital services to gain insight into workforce shortages and strengths."The next step in this process is conducting a confidential survey of residents to gather our experiences of using the local health system over the past year."I urge all Gunnedah Shire residents to have their say in this survey so we can present our experiences and frustrations collectively."Our participation in this survey will directly assist the Rural Doctors Network to recommend immediate, medium and long term solutions to address Gunnedah's GP shortage."Participants can complete the survey for themselves, or on behalf of friends and family members.The Gunnedah Health Service Survey takes approximately 10 minutes to complete and is available at https://www.surveymonkey.com/r/CCV5KJY. Responses close on Sunday April 18, 2021. /Public Release. This material comes from the originating organization and may be of a point-in-time nature, edited for clarity, style and length. View in full here. Why?Well, unlike many news organisations, we have no sponsors, no corporate or ideological interests. We don't put up a paywall – we believe in free access to information of public interest. Media ownership in Australia is one of the most concentrated in the world (Learn more). Since the trend of consolidation is and has historically been upward, fewer and fewer individuals or organizations control increasing shares of the mass media in our country. According to independent assessment, about 98% of the media sector is held by three conglomerates. This tendency is not only totally unacceptable, but also to a degree frightening). Learn more hereWe endeavour to provide the community with real-time access to true unfiltered news firsthand from primary sources. It is a bumpy road with all sorties of difficulties. We can only achieve this goal together. Our website is open to any citizen journalists and organizations who want to contribute, publish high-quality insights or send media releases to improve public access to impartial information. You and we have the right to know, learn, read, hear what and how we deem appropriate.Your support is greatly appreciated. All donations are kept completely private and confidential.Thank you in advance!Tags:community, council, Family, family members, Federal, federal government, General Practitioner, Government, Gunnedah, Gunnedah Shire Council, health, health services, hospital, local council, NSW, participants, survey, workforce
read more
Share Share via TwitterShare via FacebookShare via LinkedInShare via E-mail A team of researchers led by the University of Colorado Boulder has discovered a protein complex that could be targeted with drugs to stunt tumor growth.As tumors expand, their centers are deprived of oxygen, and so tumors must flip specific genetic switches to survive in these hypoxic environments.A series of studies published today in the journal Cell reports the discovery of a protein complex that tumor cells require to flip "on" genes that allow them to thrive in low-oxygen conditions. Importantly, a critical part of the protein complex, an enzyme known as CDK8, can be targeted by an existing class of drugs.The research team — including Joaquín Espinosa, an associate professor of molecular, cellular and developmental biology, and Matthew Galbraith, a postdoctoral researcher in Espinosa's lab — stumbled upon the discovery while studying how gene expression is controlled by a protein complex called Mediator."This is a clear example of starting with a basic biology question that now turns out to be relevant to patients," said Espinosa, who also is an investigator at the University of Colorado Cancer Center.The researchers, with funding from the National Science Foundation, were trying to better understand the function of CDK8 in the Mediator protein complex."This is an ancient protein complex," Espinosa said. "But the mechanism of action of Mediator is not well understood."For the study, Espinosa, Galbraith and their colleagues depleted CDK8 in cancer cells and then grew the cells with and without stressors, such as low glucose, DNA damage and low oxygen. Without CDK8, cells in hypoxic conditions failed to activate the gene expression program that could help them survive without oxygen."Lo and behold, it turns out CDK8 has a major role in controlling gene expression in conditions of low oxygen. A few hundred genes go up to allow the cell to adapt to these conditions, but not without CDK8," Espinosa said.In itself, this is a fairly major finding in basic biology, Espinosa said. But it was Espinosa's connection with the cancer research community that allowed the next step."See, we've known that the transcription factor HIF1A is a master regulator of a cell's response to hypoxia. It turns survival genes up when oxygen goes down," Espinosa said. "HIF1A has been known as a major factor in tumor development, but as a transcription factor it's notoriously hard to drug."The group wondered if CDK8 and HIF1A might work together to regulate the genetic response to hypoxic conditions. It turns out that HIF1A necessarily works through CDK8 to help tumors respond to the hypoxic environment. And while researchers have struggled to create drugs that can inhibit HIF1A from doing its job, the class of drugs known as kinase inhibitors is designed to specifically target enzymes similar in function to CDK8."From the start, it was a very mechanistic question: How do cells use the Mediator complexes to turn genes on and off? Now we find this same system is important for tumor hypoxia," Espinosa said. "We entered from the CDK8 angle, landed right on the known oncogene HIF1A, and are back to CDK8, now with very real clinical potential."Contact: Joaquín Espinosa, [email protected] Laura Snider, CU media relations, [email protected] "This is a clear example of starting with a basic biology question that now turns out to be relevant to patients," said Joaquín Espinosa, an associate professor of molecular, cellular and developmental biology, also an investigator at the University of Colorado Cancer Center. Published: June 6, 2013 Categories:AcademicsScience & TechnologyCampus CommunityNews Headlines
read more
CU on the Weekend lectures begin Sept. 30 Back to news Share:LinkedInFacebookTwitterEmailShare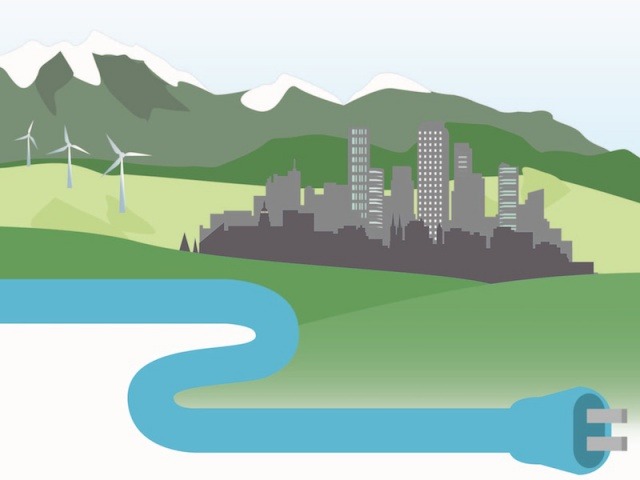 August 24, 2017 Hoping to better understand modernist music? Interested in the future of energy in Colorado? Join us on four Saturdays this fall for CU on the Weekend, a free lecture series where some of CU Boulder's most dynamic faculty will share their expertise on these timely topics.Each year, the Office for Outreach and Engagement coordinates this series that is open to the public and designed for people who love to learn. CU on the Weekend is supported by the Office of the Chancellor, the Office of the Provost and the Division of Continuing Education.There are four lectures offered this fall:Musical ConversationsThis lecture is presented by the music theory department of the CU Boulder College of Music in collaboration with the Office for Outreach and Engagement.What Do You Hear? Listening to Modernist Music Saturday, Sept. 30, 1–3 p.m. Daphne Leong, Associate Professor, Music Theory Chamber Hall C-199, Imig Music Building (map) *Note that seating at this venue is limited to the first 115 people.Future of Energy in Colorado SeriesAs part of its Climate Commitment plan, the city of Boulder has developed ambitious goals for using clean energy and reducing carbon dioxide emissions. This series seeks to support the city's goals through community conversations about the future of energy in Colorado.Balancing Oil, Gas, Air and Water Resources Saturday, Oct. 14, 1–4 p.m. Gabrielle Pétron, Associate Scientist, NOAA Harihar Rajaram, Professor, Civil, Environmental and Architectural Engineering Joseph Ryan, Professor, Civil, Environmental and Architectural Engineering Butcher Auditorium, Jennie Smoly Caruthers Biotechnology Building (map)Keeping Politics From Derailing Critical Climate Action Saturday, Nov. 4, 1–3 p.m. Alice Madden, Executive Director, Getches-Wilkinson Center, Colorado Law Butcher Auditorium, Jennie Smoly Caruthers Biotechnology Building (map)How Renewable Technologies can Transform Energy Saturday, Dec. 9, 1–4 p.m. Peter Hamlington, Assistant Professor, Mechanical Engineering Christoph Keplinger, Assistant Professor, Mechanical Engineering Sehee Lee, Associate Professor, Mechanical Engineering Butcher Auditorium, Jennie Smoly Caruthers Biotechnology Building (map)Doors open at 12:30 p.m. and advanced registration is not required. To receive emails about upcoming lectures, complete this form. For questions, email or call 303-492-4561.Related News Better air quality in some Colorado schools will last long after the pandemicOne team of engineers is working to make sure when children come back to school in the fall, the air they breathe will be cleaner and healthier. Read More  Anthropologist wins support for Indigenous history comicsCU Boulder Museum of Natural History Curator Jennifer Shannon garners fellowship to 'deploy the humanities for the public good.' Read More  Students transform pandemic chaos into a performanceCU Boulder class wanted to depict the feeling of a cacophony of chaos, echoing their feelings from this past year. Read More
read more
Thousands Entertained by Puppet Troupe from China CultureNovember 6, 2012 RelatedThousands Entertained by Puppet Troupe from China RelatedThousands Entertained by Puppet Troupe from China FacebookTwitterWhatsAppEmail MONTEGO BAY — Thousands of students from schools across St. James and adjoining parishes, as well as adults, were entertained on November 2 and 3 by the Puppet Troupe of the Jiangsu Performing Arts Group of the People's Republic of China, at two performances at the Montego Bay Community College, in St. James. The performances were organised by the Ministry of Youth and Culture, in association with the Embassy of the People's Republic of China.  They formed part of a cultural exchange between Jamaica and China, in celebration of the 40th anniversary of the establishment of diplomatic relations between both countries. Mayor of Montego Bay and Chairman of the St. James Parish Council, Glendon Harris, in welcoming the representatives from China to the City of Montego Bay, said the visit was a significant gesture towards the strengthening of relations between both countries and the economic spin-offs enjoyed in the past. "We in Jamaica are this year celebrating 40 years of friendly relations with China and this visit is a part of what the Chinese have done to demonstrate their appreciation for the friendship between the two nations and parishes (which share a twinning relationship). We are really very grateful for this, because these kinds of events are limited in the City of Montego Bay," the Mayor said. He expressed the hope that the relationship between Jamaica and China will grow and impact the citizens in greater ways in the coming years. Entertainer, Peter Lloyd of Montego Bay, who took his daughter to see the show, told JIS News that he was happy to have attended as a proud Jamaican and a resident of Montego Bay. "I think this is wonderful as the Chinese culture is a part of the Jamaican culture and our theme, 'out of many one people.' I really think this was a wonderful idea for them on their 40th anniversary to be present here as a community and being a part of our culture," he said. Member of the Twinning Commission, Leroy Peart, said that his team was grateful to have been associated with the social and cultural arrangement made between the two provinces and which continue to have positive effects on both peoples in more ways than one. "We are extremely happy to be associated with this programme involving the puppet show. It is really the People's Republic of China, in their social contribution to Jamaica's 50th celebrations, that decided to participate by way of the 'Charm of China Puppet Show'," he said. "The twinning Commission is also involved in encouraging a relationship between business persons in China and Montego Bay.  Presently we have negotiations going on to entertain businessmen in China, who may wish to set up businesses in Jamaica," Mr. Peart told JIS News. He pointed out that the puppet shows being staged in Jamaica at this time were designed to show another side to the Chinese, other than just the traditional retail traders and businessmen and businesswomen.
RelatedThousands Entertained by Puppet Troupe from China Advertisements
read more